Est. Reading Time: 5 minutes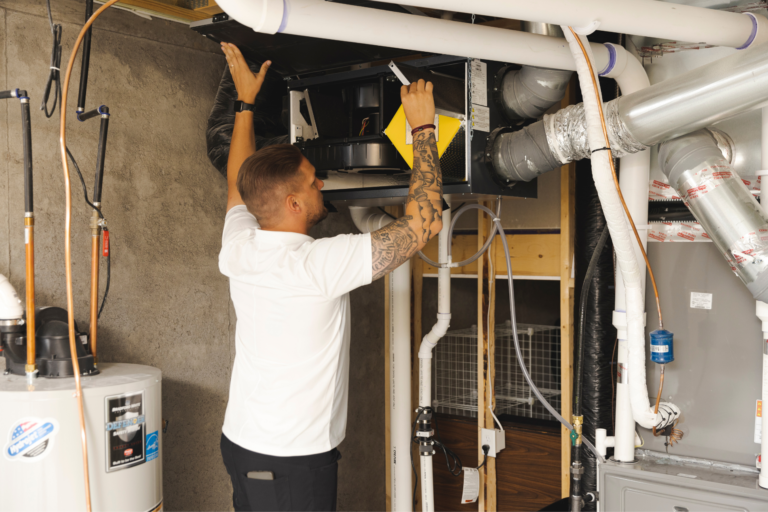 After almost a year of living in a newly constructed home, you will have one more crucial inspection: The 11-month home inspection. Minnesota builders offer a 1-year warranty on new home constructions, but it's up to the homeowner to bring up any issues to the builder prior to the warranty's expiration. Even though we'd like to think new things are perfect, a year of a family living in a home and experiencing the seasons can bring up new issues that may need to be addressed. 
If you are building a new home or coming up on a year of living in a newly constructed home, it's important to know the ins and outs of an 11-month home inspection. Marigold Home Inspections will help you understand what exactly is an 11-month home inspection, why having an 11-month inspection completed is important, and how to prepare for and use the results of the inspection.  
What is an 11-month Inspection? 


An 11-month inspection is where a Certified Home Inspector goes through the home to see if any issues have arisen since the initial construction. Scheduling the inspection will be up to the homeowner, and the cost will vary based on the size of the home and if you add any ancillary services.
During an 11-month inspection, an experienced home inspector will perform a standard inspection, taking a look at appliances, foundation, HVAC systems, plumbing, electrical, and many intricacies of the home. If any issues have arisen since the home was built, the inspector will be sure to find them. 
Why is an 11-month Inspection Important? 


Homes that are newly constructed are typically inspected by the builder and city, but many people also choose to have an independent Home Inspector inspect the property prior to closing. It is recommended that the 11-month inspection is booked at that time as well so that it's planned and not forgotten. Marigold also offers a discount for booking both inspections at the same time, to help with making sure this important step isn't missed! And if you didn't have your initial inspection with Marigold, we are still happy to help with your 11-month!
If you had an initial home inspection completed prior to closing, you may assume there is not anything particularly problematic with your home now; it still feels new! However, sometimes only time can expose existing issues or bring new issues into a home. Builders offer a one-year warranty to offer buyers peace of mind, so it is best to take advantage of the repairs the builder will make if any are needed. A trained home inspector can spot issues before they become a time-consuming and expensive hassle. 
During an 11-month inspection, an inspector may find outlets or plumbing fixtures that weren't installed properly, or that an appliance was defective. They may find a leak in the plumbing, or damages to the foundation or shingles that you may not be able to identify. Your inspector will know what issues these defects could cause, and catching these before your builder's warranty expires will allow you to bring them to the builder's attention to be remedied. 
What do I need to do before an 11-month inspection? 


To ensure the inspection runs smoothly, make sure the inspector can easily move throughout your home, and access the areas they will need to inspect. Your inspector will need easy access to home appliances, electrical outlets, your electrical panel, and your attic or crawlspace. Moving any furniture or clutter out of the way before the inspector arrives makes the inspection go that much quicker. 
After an 11-month Inspection

Your inspector will explain their findings to you before they finish up your 11-month inspection. When you choose a home inspector like Marigold Home Inspections, you will also receive a digital report the same day of the inspection, highlighting any maintenance or repairs needed in your home. When you have all this information in one place and at the ready, you can contact your builder to schedule your final walk through. You'll have confidence that your home will be safe once your warranty expires. 
Wrapping Up

Conducting an 11-month home inspection is one of the last steps in building a new home. Once you have completed this inspection, you can be confident that your home has no hidden defects or safety hazards. An 11-month home inspection is not only an important part of living in a newly built home but an important step so you can protect your investment and enjoy your dream home worry-free.